On 11th April, 2023, Osita Oparaugo, the founder of GetBundi Education Technology Institute, met with Prof Mrs Florence Emenalo, the Director of the Center for Women and Gender Studies at Imo State University (IMSU), to discuss their innovative education technology platform, GetBundi.
The goal of the meeting was to introduce GetBundi which is designed to provide high-quality, engaging, and accessible Science, Technology, Engineering, Mathematics (STEM), and Digital Skills courses across Africa, as well as collaborate with the center in its TechSis a free digital skill training for selected 500 women on Coding across Africa, of which 25 slots is to be designated to the center.
Mr. Oparaugo shared that the company's vision is to make STEM and Digital Skills learning accessible to everyone across Africa using technology. He emphasized the importance of these skills for Africa's economic growth, particularly as the World Bank predicts that by 2030, Africa will have a job gap of over 250 million in digital skills. Mr. Oparaugo shared that his company's goal is to up-skill 10 million African workforces under their initiative, The GetBundi Vision 2033, which is in line with the African Union Agenda 2063, particularly Goal 2 of Aspiration 1.
Mr. Oparaugo explained that the STEM education category is curriculum-based and is purposed for six (6) years of post-primary school. It covers subjects such as Physics, Chemistry, Mathematics, ICT, Data Processing, Biology, Further Maths, and more. Additionally, the platform has three (3) years of revision for competitive examinations , about 4,000 multiple choice questions taken from over 600 topics taught under 117 academic terms as progress assessments for students, with weekly and monthly live question and answer sessions.
The Digital Skills category offers vocational training to the African workforce, especially youths, on over thirty (30) digital skills courses, with some delivered in English and major indigenous languages spoken across Africa. Sixteen (16) Digital Skill courses like Video Editing, Digital Marketing, Graphic Design, and Programming are already on the platform.
Mr. Oparaugo emphasized that learning any digital skill is not only for elite youth but for all students, poor or rich, boys or girls, internally displaced, and refugees. He believes that GetBundi has built an educational technology platform whose time has come and that with the right partnership with institutions like Imo State University, GetBundi will equip a large number of female students with quality digital skills that runs the modern economy.
He added that teaching these courses in indigenous languages makes it easier for the students to learn faster and easier than the English language. Mr. Oparaugo gave examples of how China, Korea, and Japan teach in their native languages and were able to grow their country to become one of the best-producing technology countries in the world. He emphasized that GetBundi is following this model, as the company recognizes that language is a crucial factor in effective learning.
The GetBundi founder also shared that his company has partnered with the Ministry of Education Lagos State Nigeria, to commission a pilot center at Wesley Girls Secondary School in Lagos, with which to determine the right framework on how to implement the technology across Lagos State with over 4,000 public and private secondary schools. Mr. Oparaugo believes that this is a significant step towards building a new Nigeria based on technology.
In addition, Mr. Oparaugo announced that his team has resolved to give at least 25 slots of their free 500 TechSis program to women from Imo State University Community. TechSis is a 90-day program of GetBundi Education Technology Institute that aims to teach Coding Courses for free to 500 African women starting from June 1st, 2023. This offer is part of the company's efforts to collaborate with institutions and work towards building a new Africa based on technology.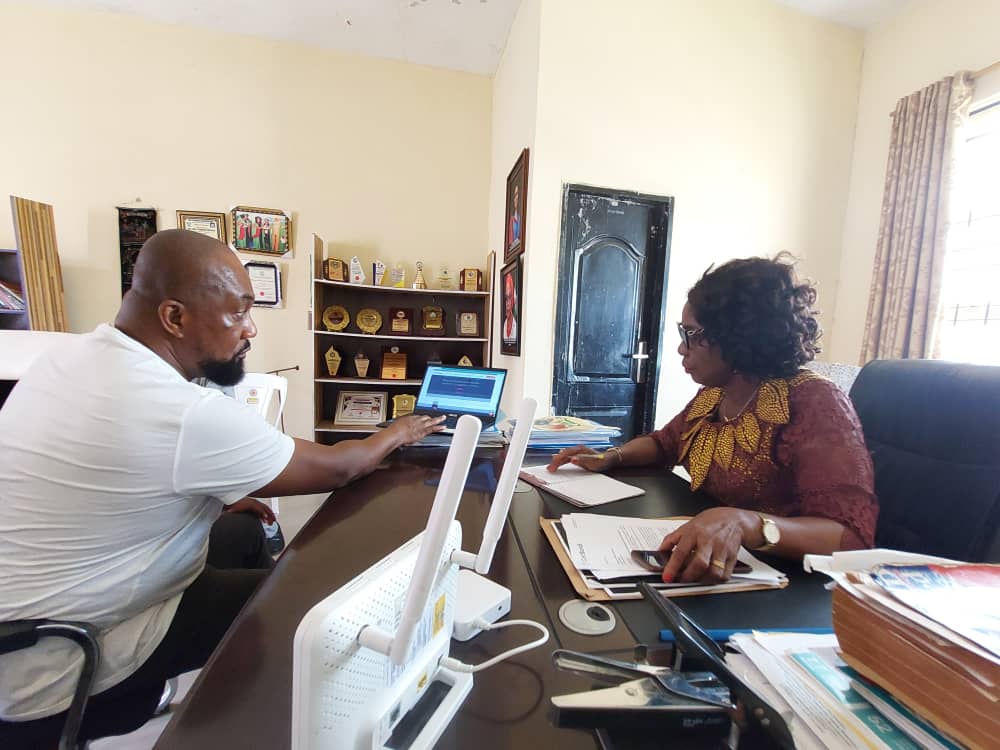 In this article:Center for Women and Gender Studies,featured,GetBundi,Imo State University,TechSis
Click to comment
Advertisement
Trending