In a virtual event that connected passionate creative writers of African origin all over the world, Anthea Thyssen-Ambursley extended her vision of elevating African authors that has borne the pain in passion, by publishing their works to ensure that African contents are not lacking in global literary expressions, with an award.
The annual event was held this year on the 31st of July in  Mozambik Restaurant, Leaping Frog Shopping Centre, Lonehill, South Africa on the theme: UNLOCK the STORIES in Africa. HISTORY MAKERS in Africa!, which Ambursley the host and founder of  African Child Your Time is Now Organization  organized the event alongside its partners.
The event recognised and rewarded 260 children and adult African authors on the entire continent in the world, with an award for their sacrificial endeavour towards the development of African literary and academic works, regardless of their location in the world.
The prestigious award was categorized in 3 parts, one section for young authors, had young writers and poets  selected this year for the Children AfriCAN Honorees'  category ,which was presented by Dainon van Wyk & Barbara Lawrence-Strydom and South Africa's Mikayla Schmidts Book  Harvest Day led  the list of 16 Award winners in the category.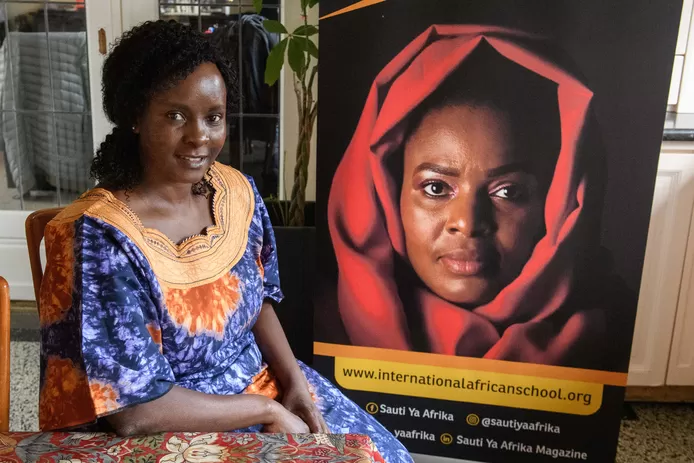 Adult Authors with Children's book came second with 27 Authors recognised for their achievement in the section , which included the book Education Swahili Book 1 by Odillia Anyachi founder of International African Business School Academy (IASBA) in the Netherlands, a passionate Pan-Africanist committed to the vision of translating books to African Languages, the awards for this  category of winners was presented by Barbara Lawrence-Strydom & Anthea Thyssen herself.
Another Category of awardees dubbed Adult AfriCAN Honoree Authors for 2021 was presented by Barbara Lawrence-Strydom and Dr Togo in which  over 200 writers were honoured in the category.
The annual event has been growing gradually and its being welcomed by creative's in the continent for the effort taken by the organizers to beam their  searchlight light all over the world ,looking for  African writers and academicians  in a sacrificial effort of recognizing their names and their works thereby highlighting to the globe their selfless contribution to the growth of the worlds literary  and academic collections.