Nkumu Katalay the RumbianFunk Maestro, recently had an introspective session with the media, on the impact and influence the late Lokassa Ya Mbongo had on his musical career.
The Congolese born and New York based percussionist, drummer, and dancer with an exceptional talent for creating traditional Congolese music, narrated how Lokassa Ya Mbongo propelled him towards his dream in the early days of his career.
Nkumu Katalay fondly remembers the impact Lokassa Ya Mbongo had on his career, as the Late Congolese music legend played a crucial role in his life as one of the elders who accepted him as a young musician. After Lokassa Ya Mbongo discovered his talent with the Maracas, the Congolese Shekere, and other traditional Congolese instruments , he immediately wanted Nkumu Katalay to be part of his band Soukous Stars on their coming album then titled '' Free town At last,'' which was a compilation of Sierra Leone traditional songs.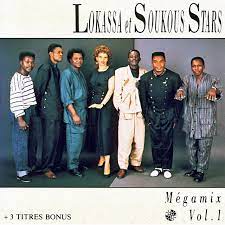 Nkumu Katalay's ability to play percussion instrument ,along with the guidance of Lokassa Ya Mbongo who welcomed him to the band ,allowed him to contribute significantly to the album, elevated Nkumu Katalay's self reliance abilities.
When Getry Mavangu, the former Drummer of Soukous Stars left the group to move to the West Coast, Nkumu Katalay was given the opportunity to become the Drummer. Lokassa Ya Mbongo told him that he would get US$500 dollars just like him, emphasizing how much he was respected and revered in the group ,despite being a new entrant to Soukous Stars Band.
As a new recruit he was also tasked with training the Soukous Stars Band dancers. This level of acceptance, respect and admiration given to a young artist like Nkumu Katalay gave him the self-belief to contribute plentifully to the group's performances.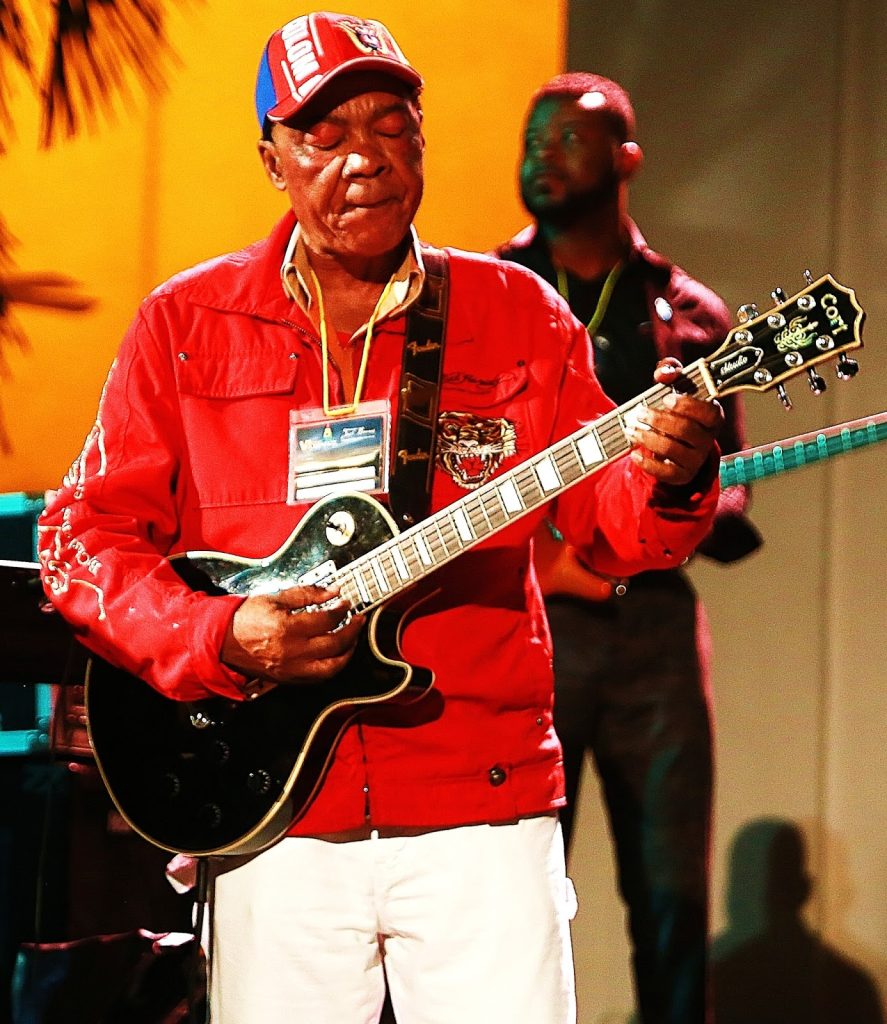 Nkumu Katalay had the privilege of traveling with the Soukous  Stars and Lokassa Ya Mbongo, listening to the stories of Congolese music and playing alongside those who were part of the creation of Soukous. He was also able to play firsthand music from the 50s, 60s, and 70s, which gave him a different frame of understanding of Congolese music. Lokassa's impact on his life and career helped him to create his own unique style 'the Rumbianfunk' combining traditional Congolese music with modern sounds.
Nkumu Katalay was not just a drummer in the Soukous Stars Band; he was also tasked with speaking on behalf of the group during radio interviews. He even requested to have a microphone on the background while playing the drums, allowing him to contribute his voice. This type of innovation was rare among drummers, but Lokassa and the elders in the group approved it, which allowed Nkumu Katalay to exercise and groom his voice as a young artist.
Nkumu Katalay's narration shows that Lokassa played a significant role in his life and career. Lokassa Ya Mbongo was not just a musician but also a mentor, guiding him and other young artists to achieve their artistic goals. Lokassa's impact on Nkumu Katalay's life was so great that he had to pay homage to the legend. Nkumu Katalay and other young musicians who had been impacted by Lokassa Ya Mbongo came together to organize a tribute concert in New York to honor Lokassa's memory.
The tribute concert is not just a celebration of Lokassa Ya Mbongo's  life and music; it is also an opportunity to unite everyone who had been impacted by Lokassa in some way. The concert brought  together people who shared a common love for Congolese music and Lokassa's unique style. The concert was held on Saturday, the 22nd, at Silvana Harlem, where Nkumu Katalay and other African artists paid their respects to a legend who played a significant role in their lives.