As the Mayoral race for City of New York heats up, Nkumu Katalay an American based Congolese Rumbian Funk Artist, has pitched his tent publicly on the side of Eric Adams, using art for community development by dropping a hit single dubbed 'who is our candidate ', a song that explored the persona, as well as amplifying Eric Adams as candidate of choice for any one that hearts good intention for New York.
Just like Nkumu's previous hit songs Zua Lokolo, Clear My Path and others ,Who is our Candidate as a song has maintained an upward trajectory since its release, renewing attention of the inhabitant of the City on the prospects of the Candidacy of Eric Adams to their socio political well-being.
Nkumu Katalay seems to have made the best of choice in the Mayoral election of New York ,as Eric Adams has remained among the top 3 candidates expected to win the election according to the leading polls result, he has remained consistent among the top contenders regardless of the political loyalty or school of thought that has conducted the polls.
'' I met Eric Adams through observing his community approach to politics as borough president of Brooklyn, until now most African leadership circle I'm part of had a good testimony on his true care of our various community issues and has allowed the African question to be part of the conversation.
''He is authentic, has a palpable service in public service and he is hands on. He doesn't back away from the fire but rather grab the extinguisher to stop the fire, with him as a mayor, the African Diaspora will have an advocate'' Nkumu Katalay explained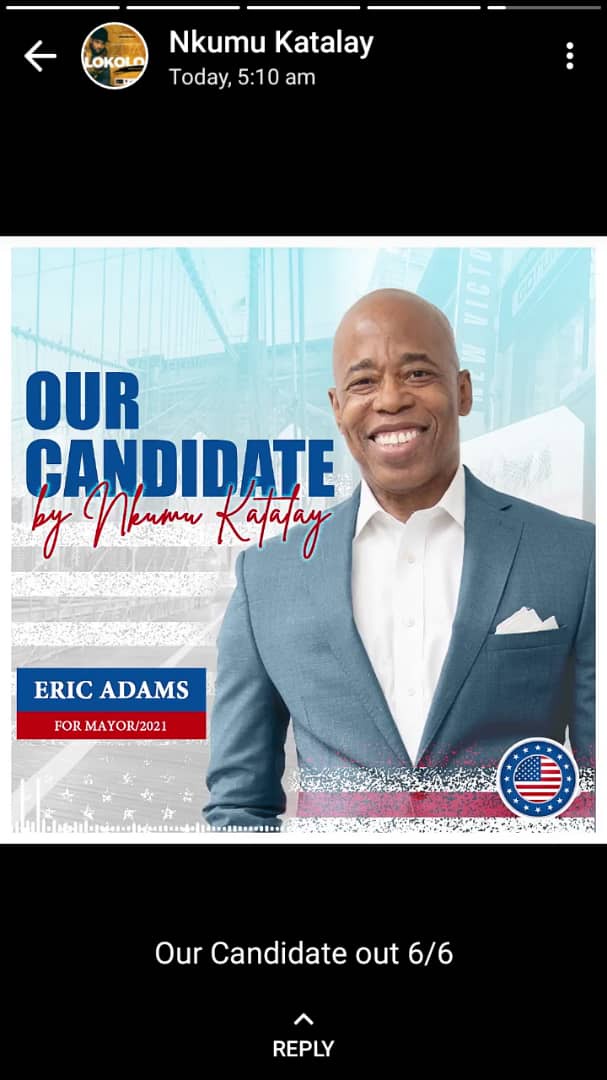 Last week, Mr. Adams a former police captain, announced a plan to crack down on loud dirt bikes, Mr. Adams, said that many dirt bikes are unlicensed and uninsured, and called on the police to enforce existing traffic laws to stop reckless drivers.
Mr. Adams said the vehicles were more than a nuisance "They are a signal that our city is becoming lawless and unsafe," he said. He also wants to use speed cameras and red light cameras to ticket drivers, and to expand the hours when speed bikers operate and would like to require dealers who sell dirt bikes and all-terrain vehicles to confirm that a buyer has a vehicle registration and insurance. "
These are some of the things Nkumu Katalay has found impressive about Eric Adams, a candidate who has taken into cognizance issues that others are likely to consider as unimportant.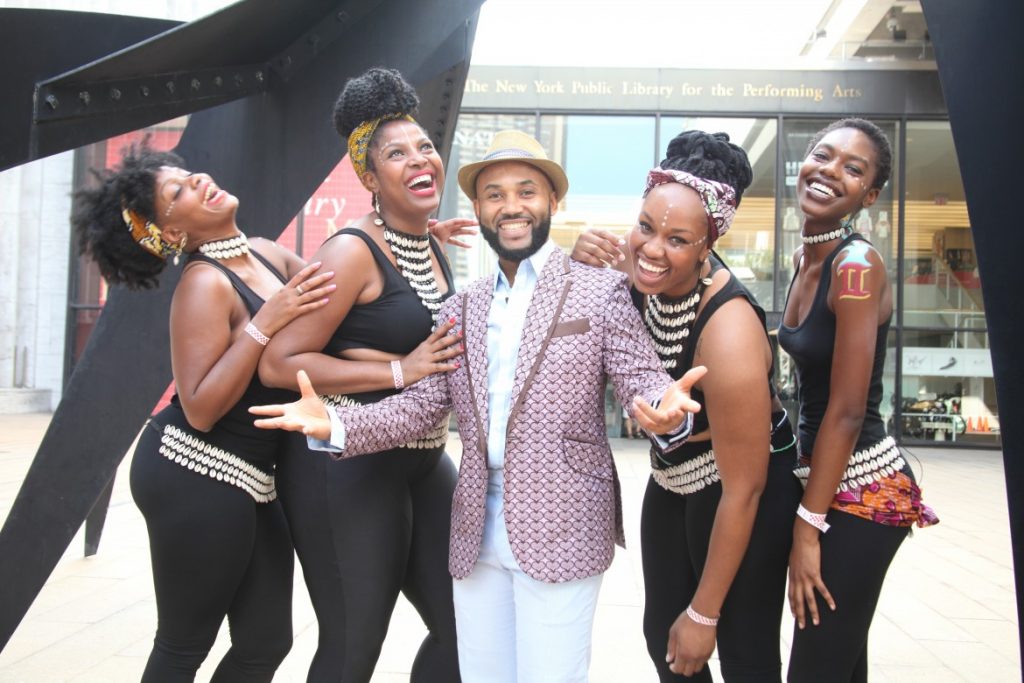 ''Regardless of the explanations I've given so far, my votes are for Eric Adams not because of his racial backgrounds, because I don't think the race card is important in a culturally diversified city like new York, but because of his positive energy, his wealth of wisdom ,experience and knowledge in public administration, leadership, culture, education, business , arts as well as his attentiveness to details''
''Above all, he has a very open door approach that allows everyone to be heard and a great plan to advance the cause of this city, with him I have no doubt that every inhabitant or human group in this society will be heard, with Eric Adams, it's not just our vote that will count, but our voice as well'' Nkumu Katalay reiterated.
With Mr. Adams the quality of life issues in the city are of great importance, and quality-of-life issues linked to public safety are dominating the issues in the mayoral election race.
All hopes are high for him, as he will be contesting with 12 other Democrats on 22nd of June 2021 in a primary, to determine the Party flag bearer in the general election ,which is slated for the 2nd of November 2021.