Forests have a crucial role. As the triple threat of biodiversity loss, climate change and ecosystem degradation grows, forests are essential to tackling all three.
Forests sequester carbon. Alongside rapid decarbonisation of industry, forests are essential to naturally remove carbon from the air, slowing global heating and the growth of climate change. But they are also vital ecosystems for biodiversity and are a source of income to many forest communities.
Forests support supply chains and industry. Resources from the forest can provide the resources for entire supply chains and support areas of industry – this is known as a bioeconomy. As the world shifts to using sustainable, supply chains and biologically derived materials, forests are a key site of this, displacing reliance on fossil fuels and exploitative practices in textile, construction and plastic sectors.
The forest economy can be a way to secure investment into tackling the triple threat. This is done through nature-based solutions. Nature-based solutions address both environmental and social problems through protecting, managing and restoring ecosystems – they do this in a way that benefits biodiversity and people.
There's a current gap in the funding needed (an estimated $11 trillion by 2050) because of a lack of trust and understanding in this area. But we can improve investor confidence in these solutions.
Why is the forests economy good for investment? Investors already have a track record in investing in forests, meaning they are seen as more secure investments – you can find out more about this in our nature-based solutions Investor Framework.
But, land is finite and we are running out of space: a shift to supply chains based on forest products requires the increasing use of land – whether that's to grow more forests to sequester carbon or to create new materials.
The smart use of nature-based solutions is key, because supporting these activities can create landscapes that meet many of societies needs. 'Land-modelling' exercises quantify the changes in use, investment and projected investment and innovation to understand the land footprint of using forests today and in the future. In this way, it can be decided which nature-based solutions are most appropriate for different areas and communities, and how they might best drive good outcomes – for local communities, climate, and biodiversity.
Forests are essential. Thinking about the complexities helps us to identify the best combination of policies, innovation and investment to address the triple threat over the next decades.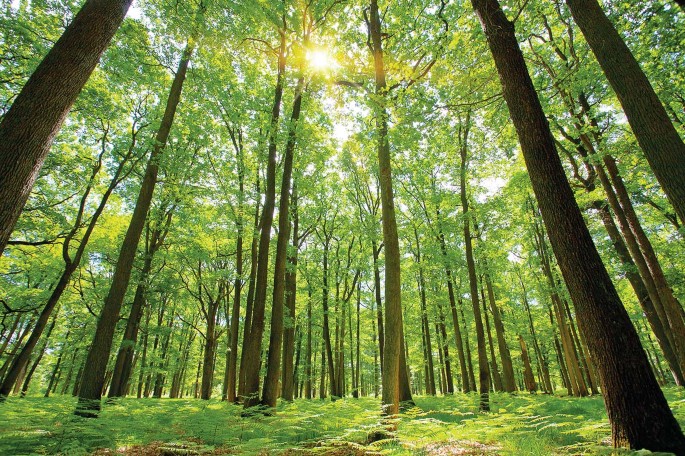 Culled from https://www.chathamhouse.org