At this moment in time that Nigeria and the rest of the world is burdened with economic repression and depression ,with inflation on a stratospheric rise and workers on the brink of losing out on their jobs, the future seems bleak for millions of unemployed youths in Africa's most populous nation.
El Floxy entertainment , Skill Them Young foundation and their other partners like Soren Kierkegaard Academic Society of Nigeria, are perfecting plans for One Youth One Skill Entrepreneurial Summit, which shall be followed with an 8 weeks workshop for youths in Imo State, taking place on Saturday the 20th of August 2022 at the Imo Youth Center New Owerri.
 As recent Data and statistics affirm that more than 60 per cent of Nigeria's working-age population is younger than 34, and unemployment rate for people aged 15 to 24 stood at 53.4 per cent in the fourth quarter of 2021 and at 37.2 per cent for people aged 25 to 34, signaling the need for an emergency intervention in ensuring job creation for this youths.
With Nigeria's over 200 Million population fraught with an estimated unemployment rate of 33 percent in 2022, job creation unarguably  should be  the leading topic in the nation and requires a collective brainstorming  session of the leaders of the nation, from the rural, local to state and federal level of governance.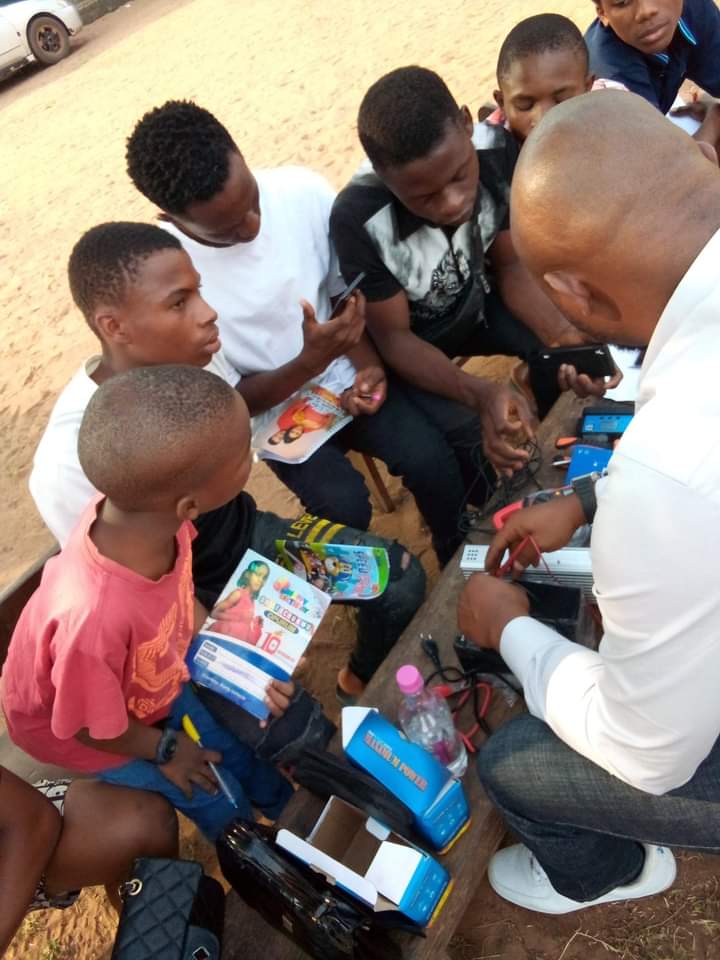 Resource persons confirmed to speak at the event includes Mrs. Chinyere Chijioke  a strong skilled expert of applied Business Administration and Human Resource Management. 𝐏astor 𝐓amunonengiye Ofori Daka a  Professional Cinematographer/Photographer, ICT consultant, Skill/Idea Developer, Motivational Speaker, Trainer and a Life Coach.
Prof Chinedum Onyemechi of  Dept of Maritime Management Technology, Federal University of Technology Owerri Nigeria. As well as Dr. Kenneth Obiakor the founder of Leadership Development Foundation for Civic Literacy are expected to present papers on the theme of the event.
The Keynote address of the One Youth One Skill Entrepreneurial summit is to be delivered by Prof.Phillip Anyaehie Ogbonna ,the Dean of Student Affairs Imo State University and founder of Soren Kierkegaard Academic Society of Nigeria.
" as we wait for government and their own initiative, we on our side as non-governmental organisations  with a deep rooted passion for youth development, are putting our own little resources to help our younger ones  by enhancing their tech and entrepreneurial ability with skills that can easily make them employable or as well set up their own businesses  as entrepreneurs , as the 8 weeks workshop that will follow the summit is aimed at capturing the new young school leavers that just completed their senior secondary schools"  Agomuoh Bryan Chidi a graduate of Maritime Technology from the Federal University of Technology Owerri,  the founder of El Floxy Entertainment and facilitator of the One Youth One Skill Entrepreneurial Summit explained.
"It's a fact that there is a huge relationship between  economic hardship and crime in most society world over and this summit with its 8 week workshop its aiming to ensure that our youths are employable as well as job creators themselves, lack of useful skill is one of the bane of unemployment  as well as our unfavourable environment for entrepreneurship which is hinged on lack of Governments support with incentives like Loans, Grants and other social concessions to augment the passion of the youths."  Cookey Iwuoha of All Africa Media Network  re-iterated.
The programs to be covered at the 8weeks workshop includes website development,graphic designing, solar installation,surveillance camera installation,electric fabric intelligence,robotic and artificial intelligence and much more of the tech skills needed at this time for the youths to own a place at the global digital economy. And over 300 youths from St Peters Boys International School,Holy Ghost College,Federal Girls College, Ikenegbu Girls Secondary School, Akwakuma Girls Secondary school have registered for the summit and workshop.
Supporters  to the event includes Supreme solutions international, Iprint press ltd, Boss Radio, Zenith Bank, Tact studio, Ozisa FM, Hot fm, Darling Fm, All Africa Media Network and the  African Eye Foundation a society for social right and civic literacy that is setting the vision for a new Africa.