Poetry and visual art are actions immersed in mystery, enforced with creativity and delivered in languages unspoken or with images previously unknown, sometimes even the artists that give life to the expression we behold in appreciation, cant rightfully claim the ownership of the content he has delivered, because at its time of conception, forces other than him or herself dominated the process,that led to the birth of his creative content.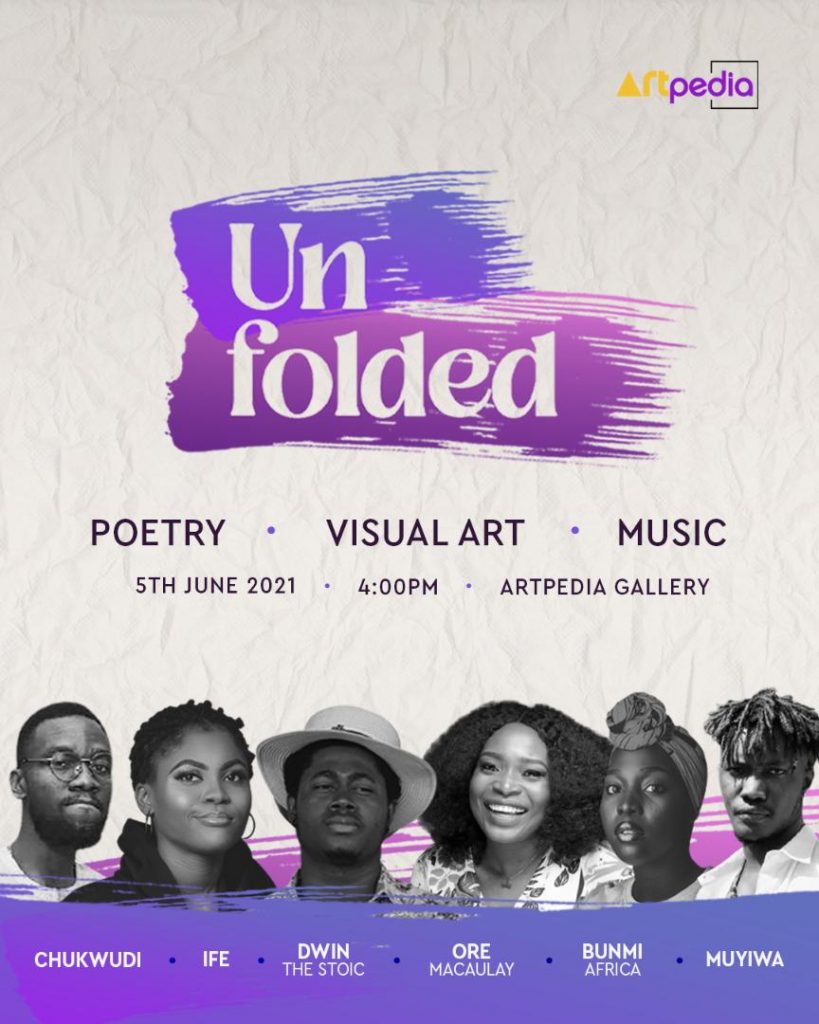 A new wave of consciousness in the importance of visual art, poetry and its other forms of expression is being triggered in Africa's largest and most populous city by Artpedia Gallery in Lekki Phase 1 axis of Lagos State Nigeria.
Since February that Artpedia opened its doors to the public ,with an exhibition themed 'The Persistent of Time' whichfeatured works from six Nigerian artists, namely Ikechukwu Ezeigwe, Sejiro Avoseh, Ada Godspower, Habeeb Andu, Elizabeth Ekpetorson and Fredrick Idele,the Artpedia Boss and founder Mr. Onomen Onohi , popularly known as Nomzky ( Solo Dolo) has not rested on his oars in finding new ways of engaging the public on the wondrous pleasures of Art.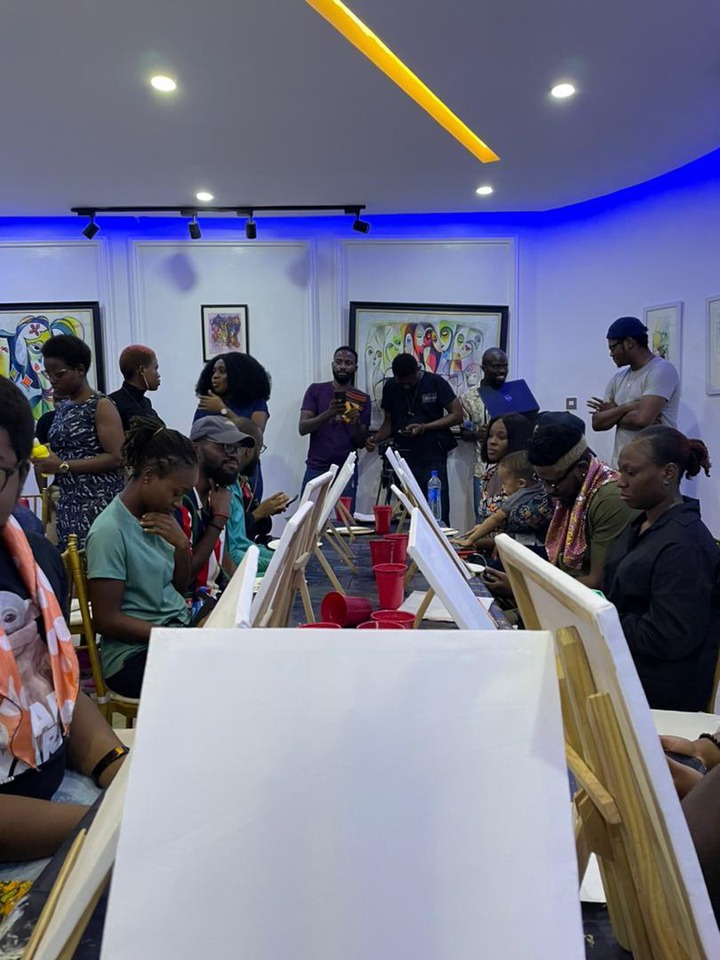 Nomzky's Artpedia is now offering the teeming creative's in Africa's most populous nation a space, to finally unleash the inspirations of their chained spirits ,borne of lack of attention to Art which is unfortunately their own form of worship.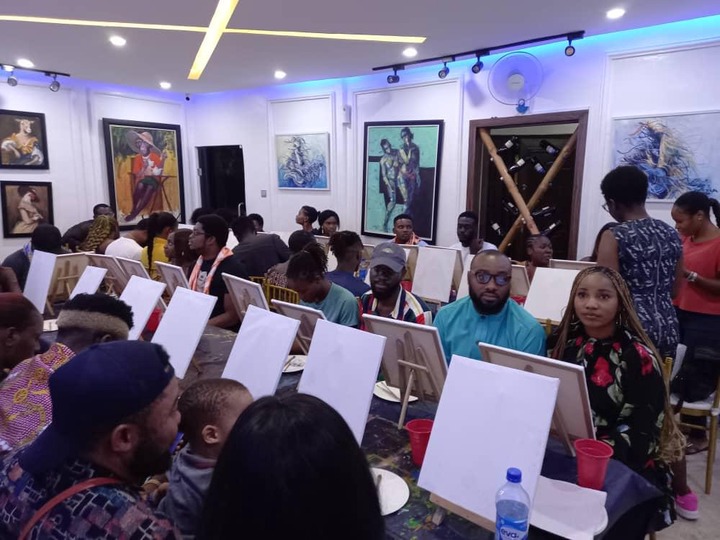 Nomzy and his Artpedia Gallery embarked on another audacious journey,this time to change the wrong notion that poetry is a one-way street, with another event captioned UNFOLDED which took place on the 5th of June 2021, in an evening dedicated to exploring the juxtaposition of music, poetry, visual art, and varied live performances, forging new territory for intimacy where people can escape the speed of everyday life in Lagos for a few hours.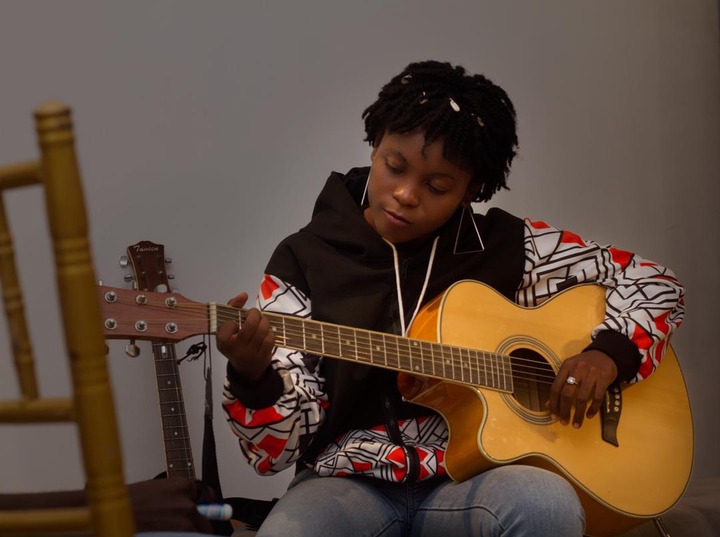 Nigerian singer- songwriter Dwin The Stoic, Bunmi Africa, Ore Macaulay, Muyiwa Akhigbe, Ifeoluwa Olutimehin, and Chukwudi Ukonne took people on a wild emotional roller-coaster of shared experiences told with poetry, music, and visual arts. At Unfolded, each segment centered on audience participation. It presented new modes of interaction in a socially-distanced environment. Comprising various activities, Unfolded aimed at correcting, curating and expanding the notion of these artistic expressions.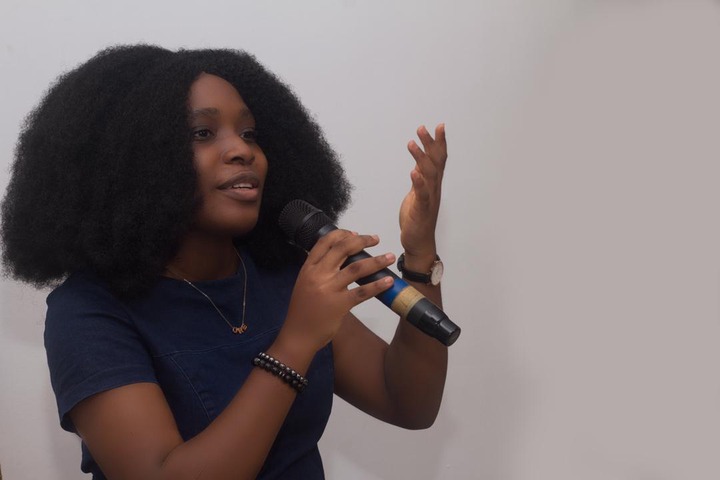 Lined up segments included A Poem Mastered, Blindfolded Unfolding, Painted Poetry, Make it Yours, and Read my Poem. Clearly, Artpedia gallery was not looking at merely entertaining people, the goal was to engage the audience and ensure that the experience sparks a new appreciation for poetry and art in general.
As a special highlight, the event featured a Sip and Paint session which allowed the audience to interpret their feelings and reactions into art that they could take home. Unfolded draws on the audience's ability to evoke their visual senses in expressing themselves, thus creating a multi- sensorial experience.