Nigerians in the Ghanaian capital city of Accra, have taken to the site of the demolished properties belonging to its diplomatic mission , to protest against the demolition of the almost complete staff residence being constructed by the Nigeria High Commission in Ghana.
Speculation has been rife over the real reason, and the possible identity of the people behind the demolition of the multi housing project of the Nigerian High Commission in Ghana, late in the night around 11PM on Friday the 19th of June 2020.
The properties which are already at the last stage of its development as they have been roofed are believed to be situated right inside the high commission staff quarters, at the back of the official residence of Nigerian High Commission in the Ridge area of Accra, the capital city of Ghana.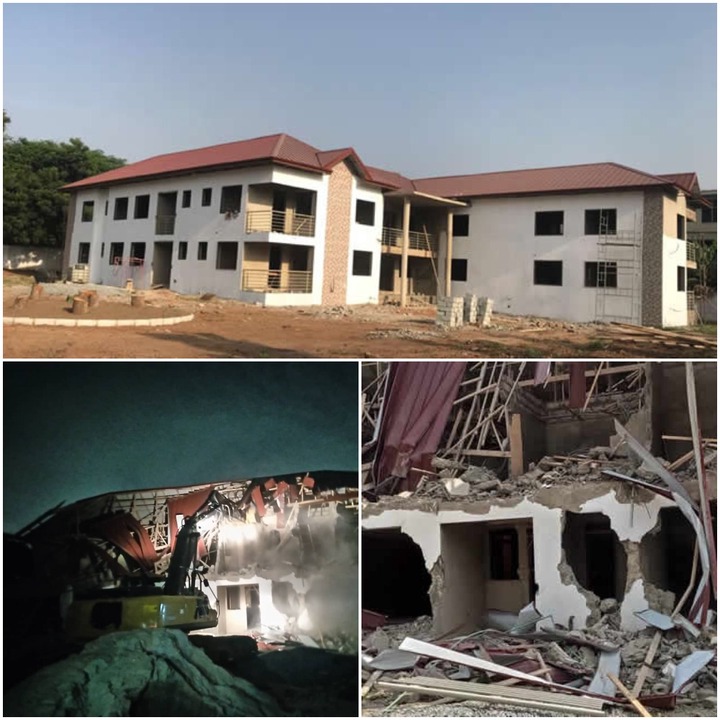 Nigerians in Ghana are wondering the reasons behind such an action, and who could wield such power to take this action that is capable of straining the bilateral relationship of Nigeria and Ghana as it has caused an international embarrassment to Nigeria.
Words from the grapevine indicate that the building was demolished over claims by the Ghana Government that the lease of the building has expired. A reason that members of the All Nigerian Community Ghana didn't find  amusing as they came out in their numbers to voice their displeasure over the situation.
Now this is the second time in the past 7 months that situations relating to properties of the Nigerian diplomatic mission in Ghana has been mismanaged, the last time it was the seemingly forceful eviction of the commission from one of its residence on number 10 Barnes road, which it is believed that Ghana govt reallocated the property to another outfit without agreement over such transfer with the high commission of Nigerian.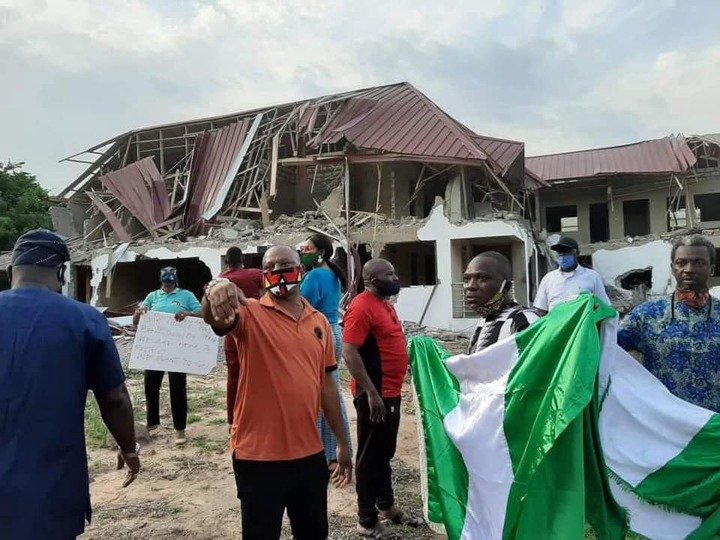 Ghana's Ministry of Foreign Affairs claimed that Nigerian Government failed to renew the property following expiration thus, "the property reverted to the state in compliance with Article 258 of Ghana's 1992 Constitution."
However, Mr. Femi Abikoye the then Nigerian High Commissioner to Ghana expressed surprise that the reallocation was done "without recourse to the High Commission" despite having requested severally for "a mutual resolution of the matter,"