The 2023 Africa Fashion Week London is becoming the biggest so far as expected , with five rooms of exhibition shopping, eating and drinking; not to mention the THREE catwalk showcases each of 10-12 designers.  
ADIRE OODUA TEXTILE HUB
­
The Adire Oodua Textile Hub, established in 2021 by the founder of Africa Fashion Week London & Nigeria, Queen Ronke Ademiluyi-Ogunwusi and under the Chairmanship of His Majesty, the Ooni of Ife, stands as a testament to her remarkable vision, drive, and determination.
At its core, the textile hub is a beacon for preserving and promoting the indigenous fabric of South West Nigeria, demonstrating international recognition and respect.
The significance of the hub goes beyond just textile production. Queen Ronke's initiative empowers women entrepreneurs as the majority of the workforce at the hub. It also doubles as a teaching facility, passing on the invaluable heritage skills of Adire. This combination of preserving traditional crafts and providing economic opportunities for local women showcases the hub's impact on the community. The Head Artisan, Ms Oluwabukola Deborah Olasupo will be represented the Adire Oodua Textile Exhibition at Africa Fashion Week London 2023.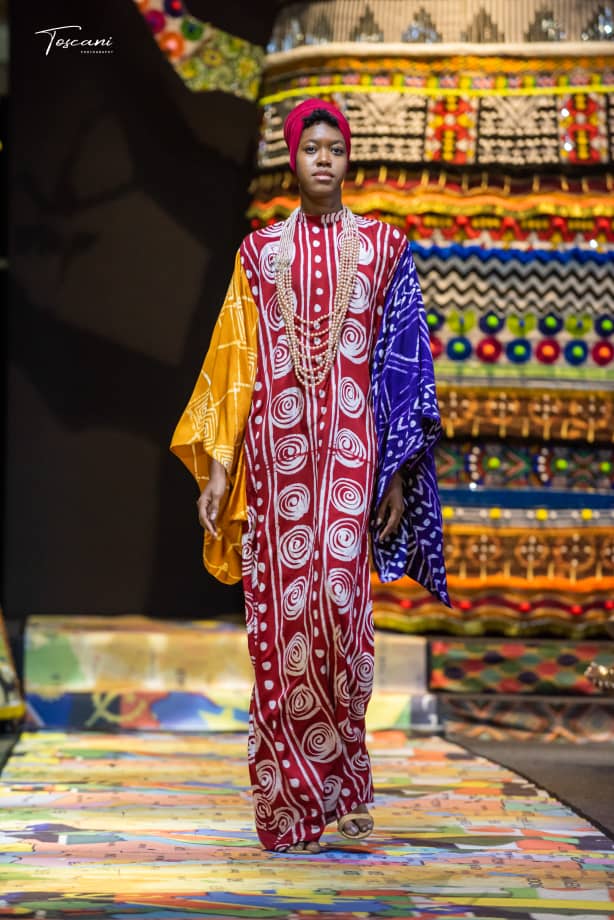 Adire, typically dyed using indigo and employing the wax or thread resist method, are experiencing a resurgence in popularity driven by a new wave of fashionable Nigerians who are finding innovative, less traditional ways to incorporate this versatile cloth into their fashion choices. The Adire Oodua Textile Hub plays a pivotal role in this revival by making these fabrics more accessible. Their efforts extend to up-market boutiques in Lagos's prestigious Victoria Island and Ikoyi, contributing to the wider appreciation and use of Adire.
The Adire Oodua Textile Hub is not only a hub for the production of exquisite textiles but also a hub for empowerment, education, and the resurgence of traditional craftsmanship. It is a significant player in the broader context of the evolving fashion landscape in Nigeria, and its impact extends to the economic and cultural spheres, empowering women and celebrating the rich heritage of South West Nigeria.
https://www.instagram.com/adireooduahub/
MARY MARTIN LONDON
­
Mary Martin London is an internationally acclaimed fashion artist known for her bespoke designs, favoured by celebrities on red carpets worldwide. Her vibrant and boundary-breaking creations have sold out catwalk shows in various destinations, including London, Accra, Brazil, Ghana, South Africa, and Scotland.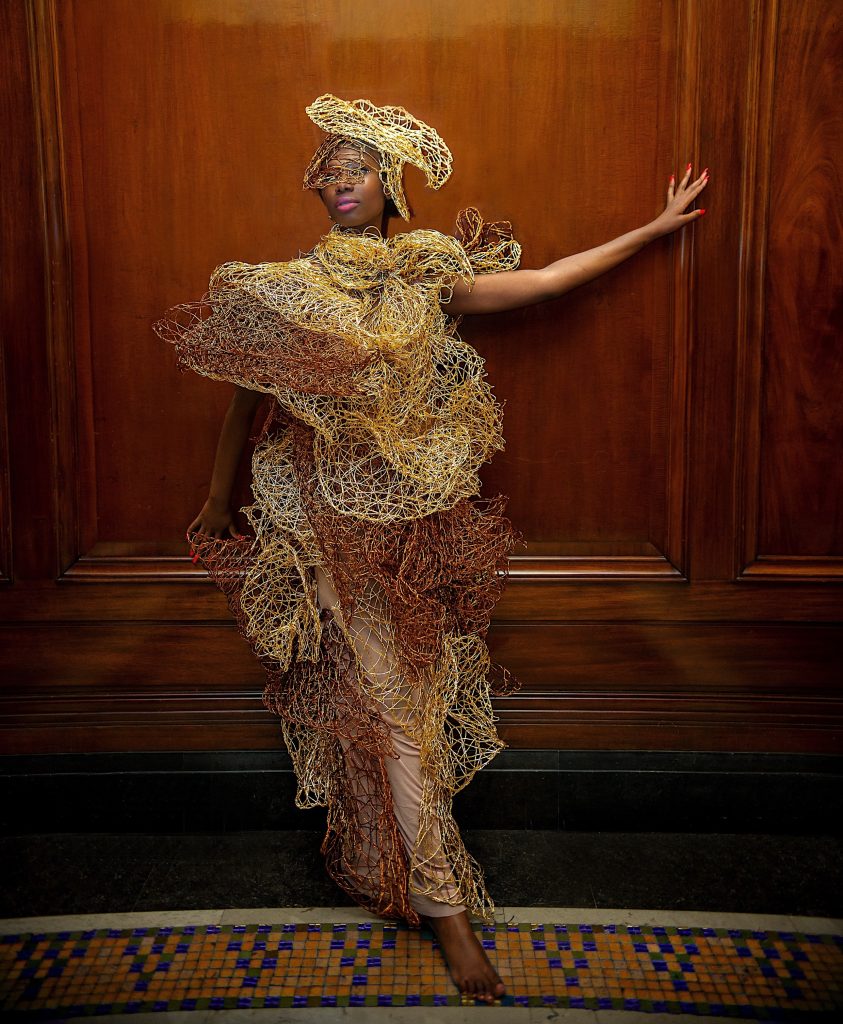 Mary draws inspiration from Black culture and holds titles like Queen Mother in Ghana for her charitable efforts. She made history as the first woman of colour to showcase her work at London's Foreign and Commonwealth Office, challenging historical narratives with her "Return Collection." Despite a humble upbringing in Wales, she pursued her passion, gained a fashion education, and launched her label, winning numerous awards.
Mary's enduring passion for textiles, innovation and form is evident in her designs; sought after by the music and film industries and celebrities for red carpet events. She serves as an inspirational role model for emerging designers and continues to thrive in the fashion world.
https://www.instagram.com/marymartinlondon/
DAVID WEJ
­
Established in Lagos, Nigeria in 2008 by Adedayo David Eweje, David Wej is an award-winning international premium lifestyle brand renowned for their distinctive traditionally inspired bespoke jacquard suits, classic shirts and accessories.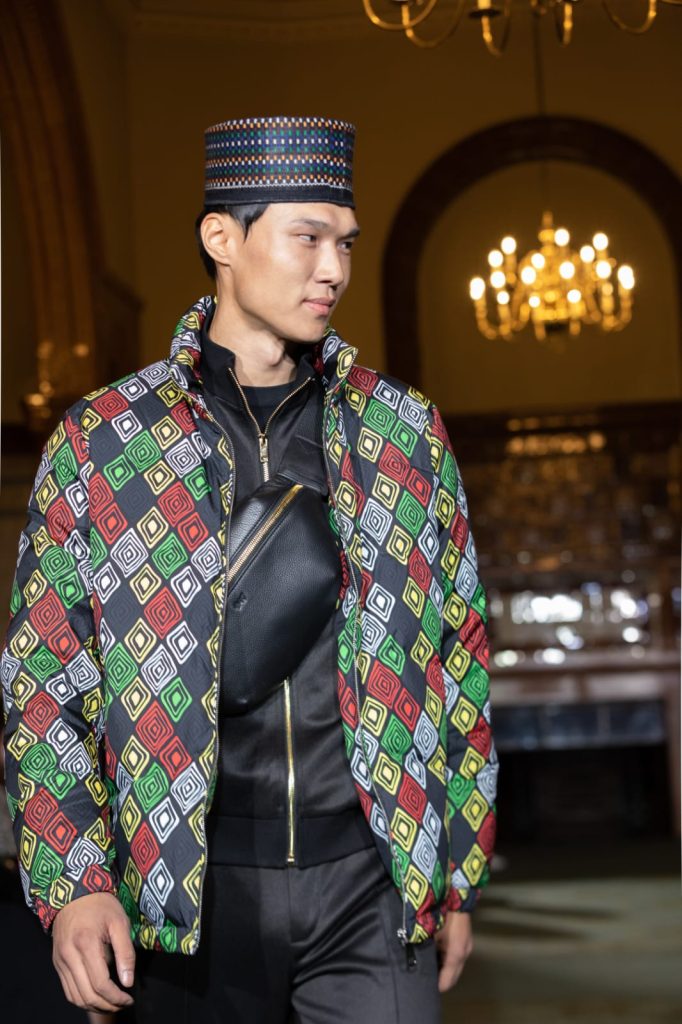 A Geography and regional planning graduate from the Lagos State University, Adedayo had an accomplished career within the telecom Industry having worked for telecom giants Econet and Globacom. However his childhood dream of becoming a fashion designer eventually led to the launch of David Wej.
David Wej has received extensive editorial coverage, been recognised as one of Nigeria's leading lifestyle brands and been the go to brand for celebrities and high profile figures.
In March 2021 David Wej officially opened their seventh international location in London at 38 Great Portland Street, just off Oxford Street.
https://www.instagram.com/davidwej/