Nigeria's population is currently put at about 194 million people, while the United Nations estimates that the figure will rise to 400 million by 2050. By that estimate, Nigeria will be the most populous country in the world after China and India. However, available data put Nigeria's housing deficit at 22 million. Aware of the consequences of the fast-growing population in the housing sector, various governments had put measures in place to address the housing challenge.
The measures and policies included-enactment of the Land Use Act of 1978, Mortgage Institutions Act, 1989, Federal Housing Authority (FHA) Act, 1990, National Urban Development Policy, 1997, Housing and Urban Development Policy, 2002, among others. In spite of the numerous policies on housing, not much has been achieved.
One of the problems in the housing sector is that of affordability by Nigerians. Most of the houses for let are beyond the reach of average citizens.
The high number of unoccupied houses in Abuja and Lagos is gradually becoming a cause for concern, especially as many residents cannot afford the rent.
Inaccessibility of land has been a major hindrance to Nigerians having their own houses. In some places in Abuja and Lagos, the cost of buying a land is much more than building a house. Many Nigerians cannot afford to build houses due to their meager earnings.
The cost of construction in Nigeria is high. Lack of a well define cooperative society is another factor responsible for the housing crisis in Nigeria. Here in Nigeria we are more into Agric-cooperative. We don't have a structure for cooperative housing yet.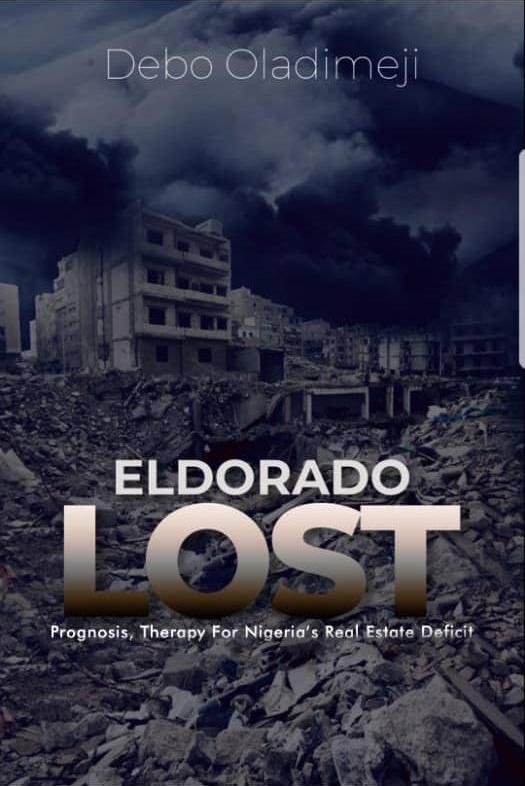 We also have the problem of poor infrastructural facilities. In most villages and cities the basic amenities like good roads, potable water, health facilities are either lacking or not functional. It is no longer news that in Nigeria, every home and corporate organisation is like a government, providing all the basic facilities it needs to function optimally.
Inconsistency in government policy is another concern. The on-going National Housing Programme is a new housing policy conceived by the present administration with the aim of providing affordable houses for Nigerians.
However, the Federal Government is yet to settle those people who paid for the Federal Government low cost housing schemes since 1994.
We also have the problem of omoonile (land grabbers). The problem people have with buying land has to do with the nature of Land Use Act in Nigeria. In 1978 when the Land Use Act was promulgated, it was illegal to sell or buy land. So where does omoonile come in? This is just a tip of the iceberg.
Many Nigerians are having issues with supply of prepaid meters, which will make the people enjoy right billing of electricity. Another issue is that of transformers. Most communities are now finding it difficult to replace their old transformers with new ones.
There is also the problem of forced evictions by the government. Recently the civil servants living in 1004 and other Federal Government Estates in Lagos were evicted from their houses .
There was also the case of the residents of Maroko that were chased out of their houses by the military government and their land was forcefully taken over. Since the people of Maroko were evicted from their houses most of them have been living in slums.
They don't have access to social distancing and potable water to flatten the curve of covid-19 pandemic. This is against the spirit of the Sustainable Development Goals, SDGs 5. But that is not the end of the story.
In Nigeria today, there is really not a mortgage finance industry. Where they exist, their effect has been minimally felt with the few mortgage institutions undertaking almost purely commercial banking activities. This unfortunate situation has been aggravated by the fact that financial institutions operating in Nigeria do not have access to long-term funds.
  Most estimates suggest that only around 20 per cent participate in informal banking sector, with the remaining 80 per cent dealing almost entirely in cash. With this in mind, much of the population is ineligible for loans of any kind, as it is impossible for financial institutions to confirm credit-worthiness due to a lack of history.
If Nigeria must solve its housing deficit issues, it must look at these issues holistically and develop concrete plans that will address basic needs that will promote equal growth in all its urban locations.
This book is meant to break a new ground in my analysis of the housing sector. We are all expected to join in the conversation as we contribute to make the launching very successful on that day.