Music for many has healing powers, tantric themes has been used in the orient to stimulate emotions and healing, there is sacred music therapy in India and other parts of the world, music has accompanied man in every of his journey on earth, from birth to death ceremonies, campaigns and protests.
In our ever multi dimensional and yet interconnected world, art has been an effective means of relaying messages across boundaries and music has taken one of the central positions.
For a man that was abandoned even before he was born by his father, it wasn't surprising the velocity of emotion and angst that Lucky Dube infused into his songs and artistry, his song titled ' Remember Me' that encapsulated the emotion of parental abandonment and its psychological effects on their wards reverberates in the soul of his listeners, imprinting the trauma that he must have felt in the senses of his audience.
In a career that spanned over 25years in which he crossed genres, changed language of his musical expression and style twice, opting for reggae finally, which was a pivotal vehicle in delivering his social-conscious lyrics. Lucky attained his legendary status by staying true to his nature, and relaying positive social messages that were birth by the tragic realities that we as humans encounter daily which he also never escaped.
There was no human trouble or social issue that Lucky didn't engage in an effort to educate his audience and get them to come to a new understanding, as well tipping and affirming their decision towards the right choice regardless of the source of their dilemma and its tragic influences.
As facts emerge that people learns more from pleasurable mood and activities, as they can assimilate and digest information better in a relaxation mood than otherwise , no one can deny the force and importance of his songs and its effect to people in South Africa and other parts of the world.
In the year 1995 barely a year of Nelson Mandela presidency of the Rainbow Nation, with South Africans still reconciling themselves to the reality of the post apartheid area, and still mangled in lots of economic upheaval as the whites have dominated the economic aspect of the economy, he chose a daunting position that wouldn't be welcomed by majority of his kinsmen, in the song titled my brother my enemy he emphasized a daring truth in the chorus with the line that goes "Not every black man is my brother and not every white man is my enemy" a great effort towards amplifying a silent but an unwanted truth at the time.
In They were Lovers in a Dangerous Time he sang of the pains of racialism in the world both in the black and white community hinged on challenges of a bi-racial couple.
In the Victims he turned on the reality of black on black violence conveying his message from the position of the old woman which we In (aamn) artistically depict in our mind as his grandmother, who raised him and whom he claimed to love above everything else.
"Bob Marley said How long shall they kill our Prophets
While we stand aside and look
But little did he know that
Eventually the enemy will stand aside and look
While we slash and kill our own brothers
Knowing that already
They are the victims of the situation.
In Think about the Children he discussed the effects of divorce and neglect on children
The parents are the people we're depending on
For the growth of the children
If they treat them right
We gonna have a brighter future
If they treat them wrong
We gonna have brats in the world
If they grow up without the parents
Who's gonna tell them this is right
If they grow up without the parents
Who's gonna tell them this is wrong
House of Exile, Family ties, You stand alone, Good girl and more, were perfect interpretation of situations that we accost in our lifetime.
As culture experts came to an understanding that emotion is more powerful than intellect but prone to being mismanaged than intellect. My friend Dr Ken Obiakor relayed to me in a recent conversation saying thus " emotion is energy striving to be understood but intellect claims the understanding. In awakened state, both are used to complement each other, that is why the artist is a more powerful teacher than the intellectual."
Lucky Dube as an artist never relented in making an intellectual use of emotion to pass his social messages, knowing that if we get intellectually in touch with our emotions we rise above certain things.
Dube's fabulously aching vocals flows artfully carrying his message of redemption and healing. All of his master pieces deliver good, solid reggae rhythms and his melancholy wails showcases his emotional depths and concern for pains of others.
To us he stood out, because In a bid for a successful career he never opted to commercialize his song or opt for popular demands, he stayed true to the yearnings of his heart , stuck to his soulful vibrations and churned out songs after songs to touch the spirit and engineer behavioural change in his listeners and audience.
We all need to attend the church of Lucky Dube a day in every week of our lives, for listening to his songs and social messages will make a better man off all of us. We humbly wait for the day that this day the 3rd of August or the 18th of October that he was tragically killed becomes a national holiday in South Africa.
Lucky was murdered by a group of gang members who thought him to be a Nigerian, as if every Nigerian deserves the fate of having his life snuffed before its peak ,they were students of hate and intolerance, one of the ideologies Lucky stood against all his life, is a shame that the prejudice he campaigned against was instrumental in ending his life.
His Honest of intentions and innocent opinions ushers in a paradigm shift, so refreshing that his listeners turns in-wards in questions and search for a better self, if there ever was a man that visited earth in recent time with good news, that man is Lucky Dube because if his lyrics are turned to art on a canvass it will reflect perfectly the crucifix an image that emanated from the crucifixion of the man of Calvary in Golgotha the place of Skull.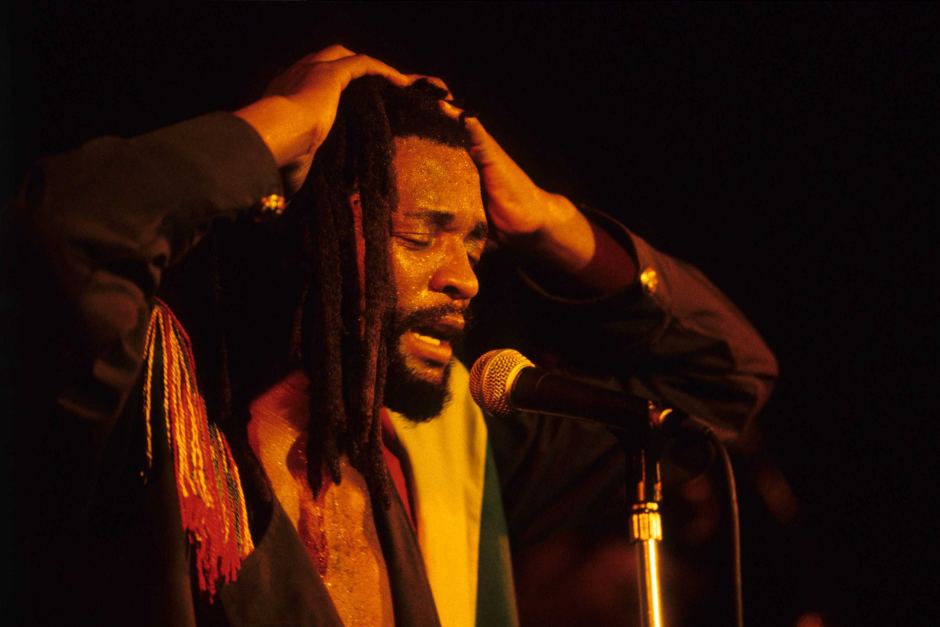 The Author:
Cookey Iwuoha is Project Coordinator All Africa Media Network, and Convener African Elders and Women Intercultural dialogue, He is a dialogue facilitator, passionate creative writer, poet and published author. Publisher of Nigerian Eye Newspaper, a Young Africa Leadership Initiative (YALI) Alumni, and has participated in other capacity development programs like United Nation Foundation's Virtual Reporting Fellowship, Centre for Human Rights Certificate on African Human Right System and Amnesty International's Freedom of Expression Certificate program among others