In a 2day virtual event that started with intriguing questions on the issue of human trafficking on twitter, a strategy that initiated conversations and social media reaction that lasted for hours in a stream of discussions, airing of opinion and proffering solutions on the menace of trafficking from the public and civic society leaders.
The 2nd Day opened with artistic performance from Sharon Liboi and her friend, with the event peak being the revelatory session with Wanja Kimani, a victim of trafficking from Kenya, whose expository story on the challenges she and other victims faced in Saudi Arabia and the role Racha Haffar and Youth Against Slavery Movement (YASM) played in ensuring her eventual rescue, acted as a paradigm shift on the reality of the crime of trafficking and how it's happening in our communities.
Her plight and story awakened the spirit of the participants as finally the Youth Against Slavery Movement was outdoored to the public.
The leadership of Youth Against Slavery Movement which its aim is to empower and engage youths as influencers of the anti-slavery movement, consists of Tunisian Racha Haffar and Esther Weir of United Kingdom as Co Chairs, South African Thokozile Nhlumayo and Rucha Chajed of India as secretary generals and a Philipino, Gelie Ereka Esteban as Co Treasurer.
The positive reactions and comments from the social media participants of the launch, signified the importance and timeliness of the youth based anti slavery initiative which its membership are for people 35years and under.
YASM as part of its 2nd day Launch event, made public its new website on which to drive more of their activities, the leadership  took turns in explaining their objective and goal of the movement which they laid its pillars on Advocacy, Capacity building, Partnerships and Prevention.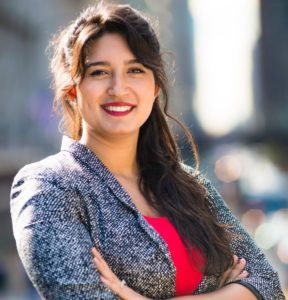 Which was stipulated on their website as follows:
Capacity Building
We want to bring youth to the table and have the capacities to engage in different advocacy spaces—whether it is through grassroots organization, volunteering in their communities, or engaging major stakeholders in policy arenas—we want to equip youth with the skills and knowledge needed to be more than tokenized participants in initiatives that impact them.
Partnerships
We can't end human-trafficking and modern slavery by ourselves. Collaborating with partners around the world who work in these spaces is the only way we can make sustained, meaningful change in the systems of oppression where slavery and trafficking thrive. We also believe in building coalitions with movements who work at the many intersectionalities of human trafficking and modern slavery—include social justice, climate change, labor practices and many more.
Prevention
Our goal is to address human-trafficking and modern slavery at its root causes. For us prevention includes educating youth and communities about how traffickers recruit and exploit people in our regions and how it intersects with our lives. We also believe that prevention lies with policy decisions and youth voices must be included in policy making.
Policy Making
Through youth engagement and leadership, we want to motivate communities to take actionable steps towards eradicating human trafficking and modern slavery. We believe that this issue has to be fought on multiple levels—locally, regionally, and globally.
The YASM leadership and members also pledged to commit to their sunray model in ensuring the elimination of trafficking in the society , as they believe that human trafficking (HT) and modern slavery (MS) do not happen in a vacuum and combating these issues will require an intersectional approach towards justice and adaptive strategies for varying contexts and realities.
Visit the www.yasmovement.org website and follow them on their social media handles @yasmovement for update on their activities and engagement. Do you want to support and make a difference? Then take action today by sponsoring them and contributing financially to their global cause. Only together we can actually end human trafficking and all forms of slavery and exploitation. Join the movement! Join the #YASMOVEMENT