By Grace Chigbu
The AFRONEWS AWARDS celebrate and recognise the outstanding achievements of Africans in different fields in Germany. They are a way of appreciating and encouraging Africans who have excelled in different fields and are making a positive contribution to the German society.
The Awards also recognise the good work done by African organisations/associations and businesses to promote a positive image of Africa and Africans, facilitate integration of Africans in Germany, promote business opportunities and international cooperation between Germany and African countries, and above all, make Germany and the world a better place for all of us.
One of the leading nominees of the 2023 Afronews Award is Dr.Rahab Njeri whose work has centered on advocating for BIPOC (Black, Indigenous, and People of Color) scholars to secure permanent positions within academia. Her passion extends beyond the confines of education, branching seamlessly into the realm of politics, where she champions heightened visibility for Black women, particularly in domains such as politics and climate change discourse.
A notable aspect of Dr. Njeri's contributions is her engaging and illuminating talks, which have delved into luminaries like Prof. Wangari Maathai, the iconic Kenyan environmental political activist and Nobel laureate. In addition, Dr. Njeri has introduced the groundbreaking "Ubuntu Philosophy," as formulated by Prof. Micere Githae Mugo, into the realms of German Gender Studies, African Studies, and Race Scholarship. This philosophy underscores the communal fabric of African cultures, asserting that individuals thrive most in harmonious communities.
The impact of Dr. Njeri's work resonates clearly in the dynamic city of Cologne. As a prominent member of the Healthcare department, she actively shapes the region's healthcare landscape. Her invaluable insights led to her selection as a board member for the Postcolonial Erbe Stadt Koln, an honor granted by the Mayor of Cologne.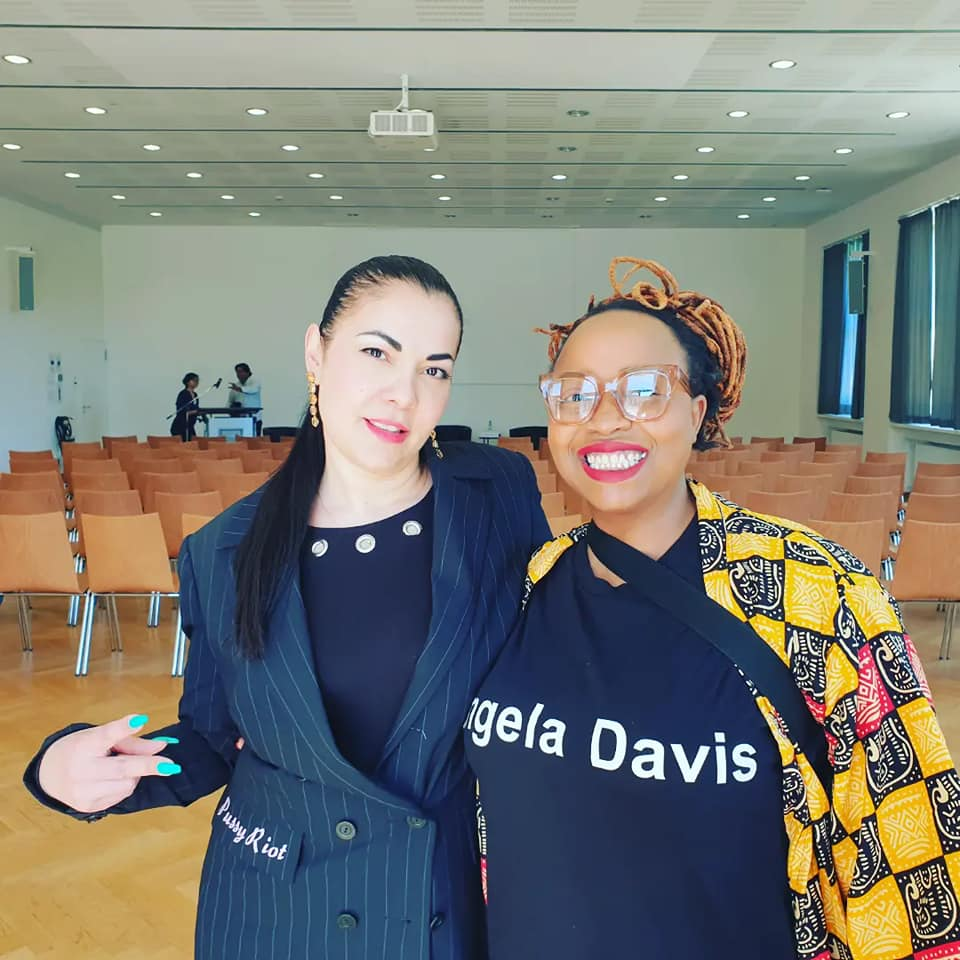 Dr. Njeri's commitment to political progress manifested in her notable participation in the 2020 Kommunalwahl elections, where she emerged as the lone African woman, standing as a direct candidate for her district. In addition to her political and academic pursuits, she holds active roles on various boards, with ANASA e.V. standing out as a prominent initiative, supported by DAAD, Lead Africa, and the African School based in the Netherlands.
Understanding the far-reaching ramifications of anti-Black racism, Dr. Njeri has eloquently addressed this pressing concern through compelling talks and papers. She emphasizes that the scourge of racism touches every individual, transcending geographical boundaries. However, she remains optimistic, highlighting the transformative potential of collective self-empowerment. "We are more than racism," she asserts, echoing a sentiment shared by many. Moreover, Dr. Njeri stresses, "With our contributions spanning over three generations, we rightfully belong here, exercising our democratic rights."
Presently at the University of Cologne, Dr. Njeri spearheads a pivotal project delving into the annals of history, shedding light on underappreciated achievements in the German academic realm. Notably, her work shines a spotlight on Prof. Joseph Major Nyasani from Kenya, whose contributions have languished in obscurity until now.
Dr Njeri's nomination signifies a groundbreaking step towards embracing diversity and confronting racism within German higher education institutions. Renowned for her unwavering dedication to dismantling racial bias, Dr. Njeri's ascendancy to this crucial role has injected fresh vigor into the pursuit of equality.
In a resounding triumph for inclusivity and combatting racial prejudice within the German academic landscape, Dr. Njeri has etched her name in history as the inaugural African woman to hold the esteemed position of Anti-Racism Consultant (Referentin for Rassismuskritik) at a German university.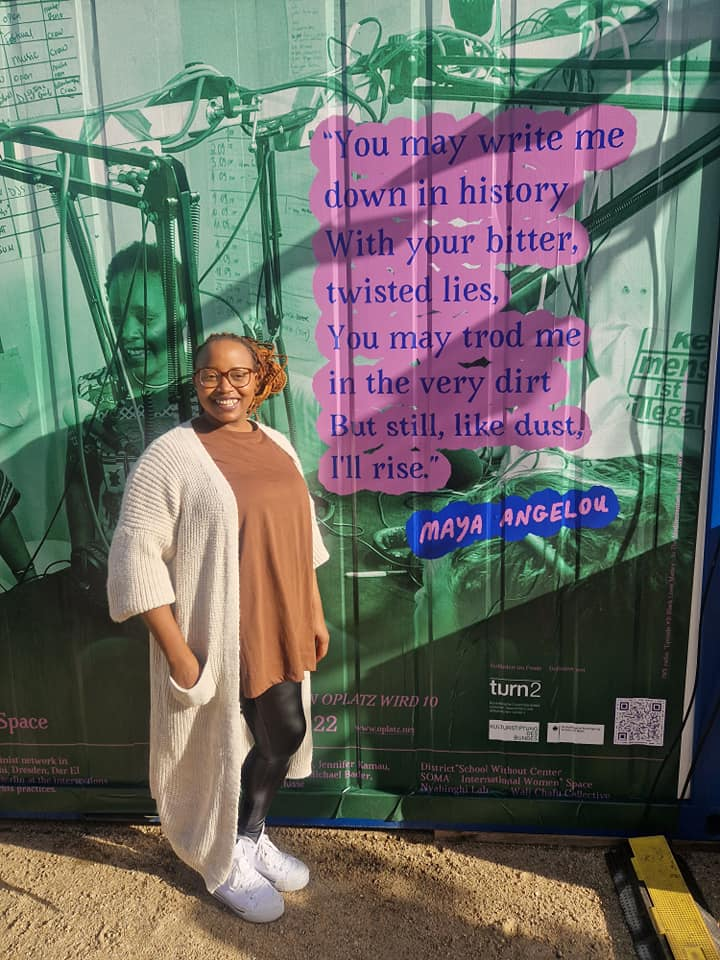 For those seeking to connect with Dr. Njeri or delve into her initiatives further, they can reach out through various platforms. These include her phone at +49 173 8505479, email at [email protected], her website www.kaaal.org, and social media profiles: Facebook – jeri.cremer, LinkedIn – dr-rahab-njeri, and Instagram – Njeeri jata.
In sum, Dr. Njeri's historic nomination as the first African woman Anti-Racism Consultant at a German university marks a resounding victory for diversity, inclusivity, and the relentless pursuit of equality within academia and beyond and she honourable deserves the honour as African Scholar of the year at this years Afronews Awards.