At mid-morning of Tuesday the 22nd November2022, development experts, diplomats and leadership enthusiast gathered in the beautiful leafy-green suburb of Houghton, at the residence where Nelson Mandela, South Africa's first black president, Nobel Prize Winner and anti-apartheid Icon lived his last moment, on the Invitation of Leading Like Mandela Institute and Sports for Social Change Network to discuss on synergizing the power of sports with the power of the youths.
The Symposium was held on the theme " Sport Promoting Peace, Values-based Leadership and Sustainable development in Africa '' the welcome address was delivered by Dr Liaqat Alli Azam CEO, Leading Like Mandela Initiative, a platform for leadership development and inter-generational dialogue on the concept of African leadership excellence.
Leading Like Mandela Initiative was founded during the centenary celebration of the life of Madiba on 30th November 2018 by Nelson Mandela's eldest grand-child, Prof. Ndileka Mandela a social activist and first born of the first born of Madiba, who delivered the keynote address alongside H.E. Madam Sana Al-Malki of the State of Qatar at the event it organized in partnership with Sports for Social Change Network.
In a list of special guests and panelists that includes H.E. Mrs. Eleanor Sisulu, H.E. Ambassador Zainal Mantaha, Singapore / ASEAN Chair, Ms. Lina Kessy, African Union Sports Council, Mrs. Sumayya Khan, Deputy Director, Department of Sport, Arts and Culture South Africa, Dr David Itsweng, Founder Mamelodi Sundowns, Oscar Mwaanga, Associate Professor, University of London, Mr. Allan Williams, CEO, Sports for Social Change Network Africa, Prince Ugo Mike Enwerem was also chosen by the organisers to affirm the inter-generational perspective of the symposium.
Prince Ugo Mike Enwerem. a German trained professional with over 14 years of executive leadership experience with a prime focus on international relations, business development, foreign partnership and asset generation exerted his presence with a meaningful contribution on how sports can be a catalyst for socio-economic development, especially for the youths of Africa who are technically disadvantaged when it comes to infrastructural development that meets their needs for sports development.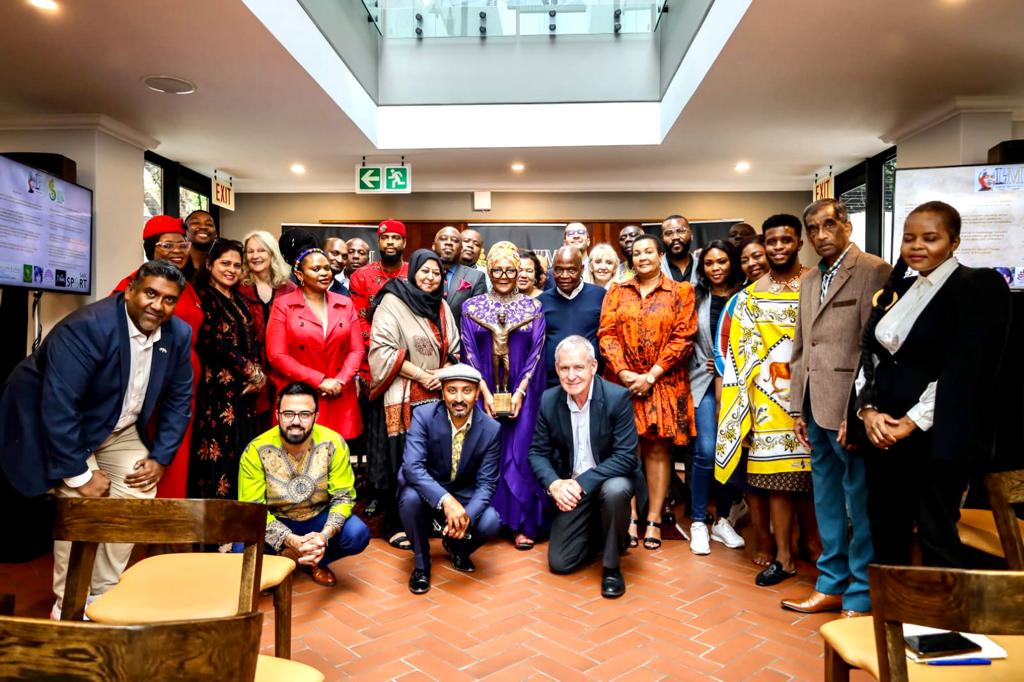 ''As a leader and the crown prince of my community promoting peaceful coexistence and supporting humanity is my responsibility. The Evolution of human relations and development has primarily been powered through social activities that engage the youth of the world such as sports, music and educational competitions.'' Prince Ugo opened his presentation.
"Humanity have benefited immensely from these because the platforms have greatly and positively impacted on human integration .It is often said that knowledge is power but I want to emphasize that it's the shared determination of deliberate actions on knowledge, that really makes knowledge powerful."
"I say that to leave a question with our continents decision makers today. Because for any progressive generational futuristic advancement to be made, the youth must endeavor to change the microcosms the decision makers carry.'' He continued
" The youth however cannot impact unless granted access. As we all agree that sports is indeed a unifying platform. Regardless of our race, language, tribes or gender. The question now is, are we tapping into the benefits by (continuously increasing) programs and infrastructure to enable the socioeconomic advantages that sport yields?" Prince Ugo a multi linguist in 5 languages with vast international exposure extrapolated.
He further presented an analogical comparison of the economic impact of sports in black communities in United States of America and how sport and entertainment in general has been the catalyst to breaking out of poverty, and attaining super stardom with huge economic power and influence ,an achievement that has further inspired many youth globally and have also set an exemplary trend, as African youths though beset with social inequalities against their counterparts in advanced nations still dream of becoming heroes and many has gone ahead to live their dreams, set world records, won global tournaments and medals.
The strategic communicator with versatile interest and a business portfolio that span across several sectors including Renewable Energy, Oil and Gas, Aviation, Agriculture, Fintech, Entertainment and Infrastructure Development raised his concerns for youths in the continent .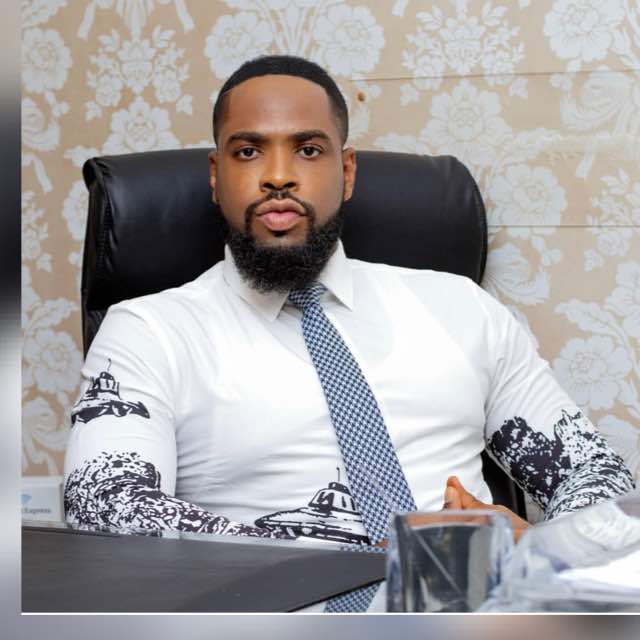 "I believe that politics must be intentional to create Social programs that will assist sports in delivering economic expansionary policies that will create the need for every single youthful hand that exist in the continent and the world at large. This would consequently promote the "PEACE" needed in within Africa today and the World at large.''
"It is imperative that our continents decision makers, we as leader must as matter of urgency change from our old models of youth engagement. We must create access for the youth to enable their own development and future. Any Government that is not youth CONSCIOUS LACKS THE FORESIGHT TO THE FUTURE.'' The young CEO of Sun farming Nigeria who has successfully created and deployed workable solutions to African challenges with tech challenged African leaders.
''We certainly can do much better on how we harness the potentials of the youth through sports and other related social programs to increase a level playing ground for peaceful economic prosperity to thrive in our continent.'' He concluded.
The organisers of the event commended Prince Ugo Enwerem for the paradigm shift his presentation ushered to the panel discussion as the youngest panelist.
Other panelists at the event made wonderful presentations that steered the event towards its social goal, which is ensuring that sports in Africa is sustainably raised to the pedestal that it can contribute to the continents socio-economic recovery and help empower the continents teeming youth.
If our goal is to transform our world and society, we must cultivate transformational leadership, a leadership model that connects people with themselves and others in bonds of purpose and mission,and sports needs to be right positioned to address social challenges in our communities and help reposition Africa globally.