March 15 2020 is a day the Abule-Ado community, in Festac Phase II of Lagos State, the Congregation of Sisters of the Sacred Heart Of Jesus, Bethlehem Girls College and Nigerians at large will never forget. That day, there was deadly explosion during the Sunday morning Eucharistic Celebration held at the School Chapel of Bethlehem Girls College Abule-Ado, owned by the Catholic Archdiocese of Lagos and managed by the Congregation of the Sisters of the Sacred Heart of Jesus, which claimed the life of Rev. Sr. Dr. Henrietta Alokha, a female security staff and some others in the locality.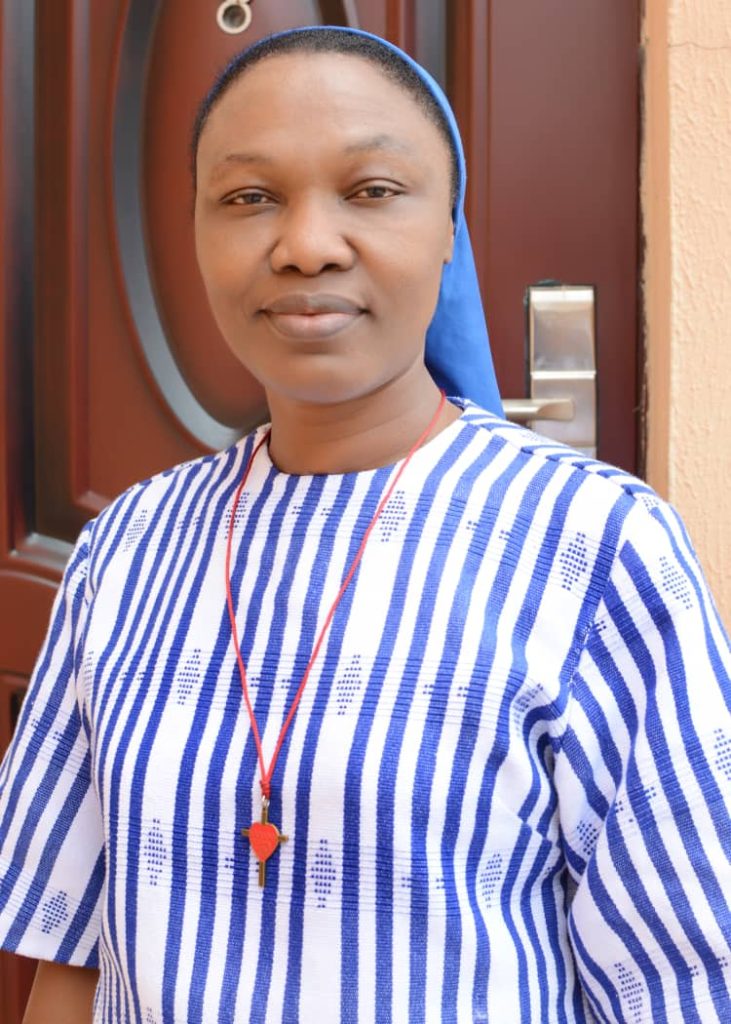 Late Rev. Sr. Henrietta was the principal of Bethlehem Girls College Abule-Ado who died during the Abule-Ado explosion while trying to save the lives of the school children that were trapped in her school. Although she succeeded in rescuing all of them, she paid the supreme price.
Recently, the Rotary Club of Lagos in collaboration with Rotary District 9110, Nigeria, marked World Peace and Understanding Day. The occasion presented an opportunity to honour Rev. Sr. Henrietta with a posthumous award to immortalize her.The event which took place at the Nigeria Institute of International Affairs, Victoria Island, Lagos, was attended by dignitaries from the diplomatic community, Rotary District 9110, Nigeria, present and past District Governors, President and members of Rotary Club of Lagos, and special guests.
According to the District Governor, Rotarian Omotunde Lawson, Rotary worldwide marks World Peace and Understanding Day every year. It is also the birthday anniversary of Rotary International. February 23 is the commemoration of the first meeting of Rotary that was held in Chicago, United States, in1905 by Paul Harris, the founder, and three of his friends. She stated that as part of Rotary's commitment to peace, Rotary International has set up Centers for International Studies in Peace and conflict Resolution in eight Universities around the World.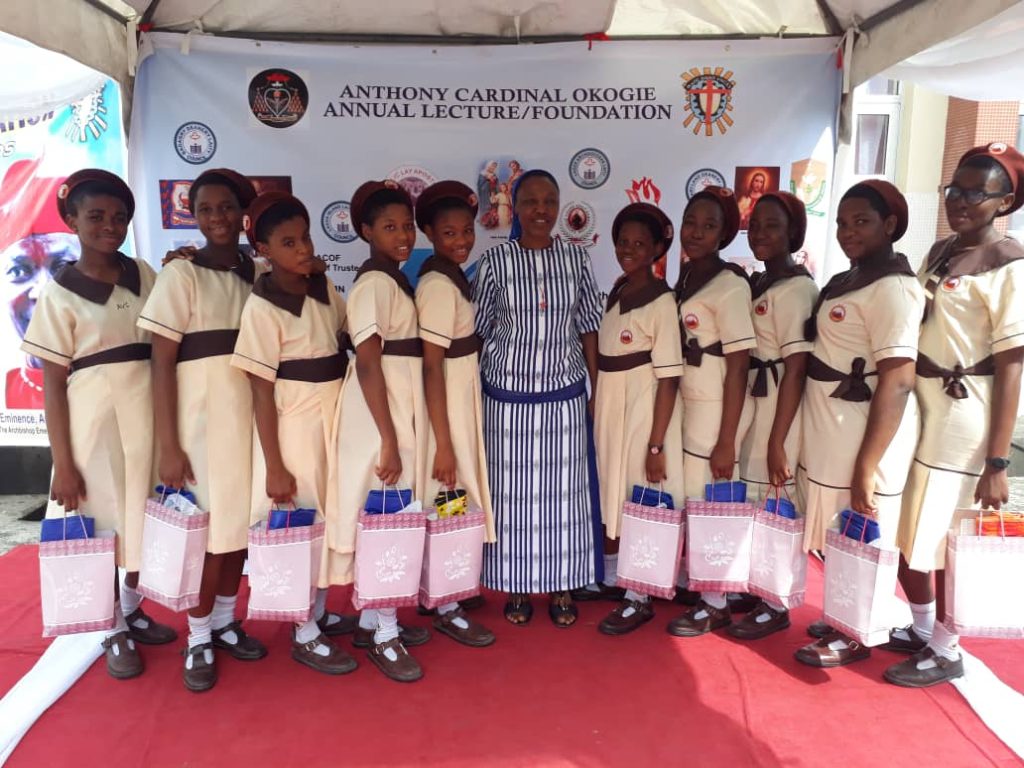 While presenting the award to a representative of the family, Barrister Anselm Alokha, the District Governor remarked that as a woman, she feels really grieved by Rev. Sr. Henrietta's death but admires the love and gallantry she displayed on that fateful day. She admonished those in position of authority to be passionate and dedicated to duty at all times. That is the Rotary spirit. She recalled that while her citation was being read, one could notice that she lived a selflessness life. "Giving without expecting rewards. When you begin to give without expecting rewards you have taken the first step to immortality. You can see she is now immortal even though in physical death she is still being remembered. It is something to be emulated by all of us."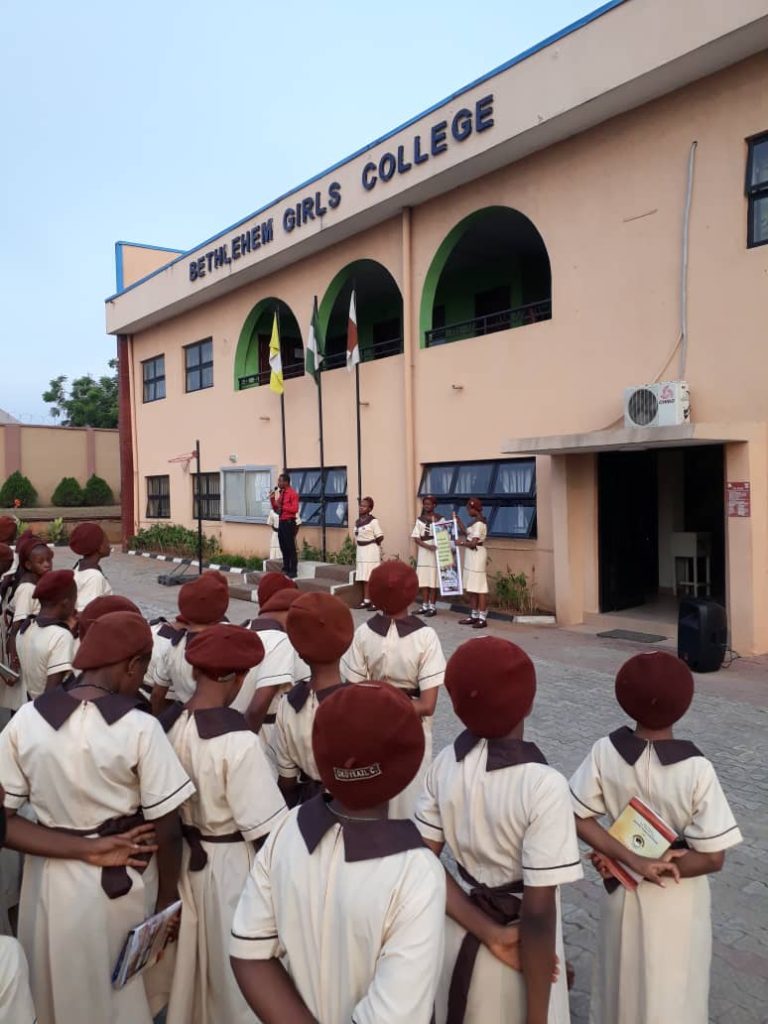 In an interview, Past President of Rotary Club of Lagos, Rotarian Dare Adeyeri, disclosed that the award was meant to recognize individuals or organisations who have worked towards peace building.
"The selection process is very transparent. There is a nomination committee made up of people of integrity and experience that receive nominations for those qualified. In this particular case, Rev Sister Henrietta came tops for the award from a long list of nominees. That was why she got the award."
Since the incident, different individuals, groups and organisations have immortalized Sr. Henrietta.At a Musical concert organized to mark one year anniversary of her death at Catholic Church of The Nativity, Festac Town. Lagos, the Special Guest of Honour, His Excellency, Sir Peter Obi, former Governor of Anambra State and Presidential Candidate of Labour Party, extolled her for her uncommon act of bravery by laying down her life for others. This he said, was happening at a time our country when the people were in dare need of people –oriented, purposeful and passionate political leadership. He prayed for the peaceful repose of her and all those who lost their lives in the unfortunate explosion.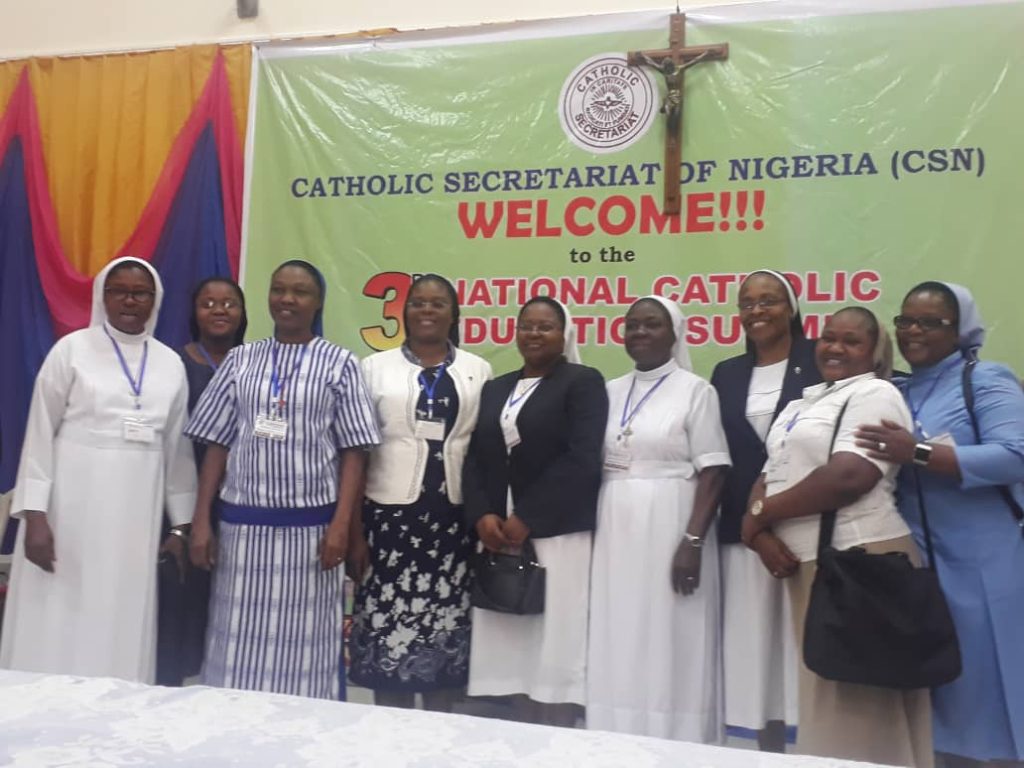 In a similar vein The Nigerian Air Force (NAF) in 2020 also immortalized Rev. Sr. Alokha.The former Chief of Air Staff (CAS), Air Marshal Sadique Abubakar, unveiled a plaque in her honour and named the newly constructed 500-capacity Assembly Hall at the Air Force Secondary School (AFSS), NAF Base Shasha, Lagos after her.Abubakar, said that Sr. Alokha was being immortalized for her selfless efforts in the propagation of learning and service to humanity.
The former CAS noted that it was appropriate that a facility such as the Assembly Hall in an institution of learning and character development should be named after someone who had dedicated her life to educating future leaders."We remember her for her actions during the Abule-Ado petroleum pipeline explosion which eventually culminated in a fire incident at the Bethlehem Girls' College.
"Her bravery on that day paid off as no student of the College was lost to the deadly incident," he said.
Abubakar said that he was hopeful that naming the Assembly Hall after her would not only be symbolic but would also continually keep her memory fresh in the hearts of people."I am convinced that the story of her heroic act on that fateful day will continue to light a path for younger generations and the ones yet to come on the value of selfless service to humanity.

"In addition, her sacrifice will also serve as a motivation to officers and airmen/airwomen of the NAF who are presently deployed to various theaters of operation in our country.
"I pray for the repose of the soul of Rev. Sister Henrietta Alokha," he said.
To God be the glory for the sharp recovery of students who sustained injuries while escaping from the raging fire.This occasion is an opportunity to once more call on relevant authorities to provide state of the art equipment to secure pipelines traversing different parts of the country. Fire Service units should also not be left out in the provision of modern gadgets required to respond to critical situations.